Edmonton Headlines: Monday, April 9, 2018
Cha-ching!
Do you like reading through PDFs of financial disclosures? Of course you do!
Now you can see how much money our current city council raised during the October election, and check out what everyone else in the running managed to bring in during the race. If someone self-funded (up to $10,000) you can also look at that PDF, but it's pretty boring.
It's also amazing to see how much money mayor Don Iveson raised in an election that, shall we say, lacked a field of strong contenders.
Iveson does get to hold on to his surplus though, for a potential run in 2021 (as do all councillors if they run again).
This could also be the last time we see corporate and union donations as part of the mix, if the provincial government makes good on its promise to change up election financing for municipalities. It would be great to see donations limits way less than the current $5,000 too, and spending caps limiting how much any council or mayoral candidate could spend in a campaign (could be based on population, ex: $0.50 per eligible voter).
Around the region, there are some other stories about election disclosures, from St. Albert, over in Strathcona County, and Fort Saskatchewan.
(Also, I wasn't joking about reading PDFs. For some reason we couldn't get people to punch this stuff in on a spreadsheet so it's machine-readable.)
---
Moving forward
ICYMI (but how could you have ever MI) the Valley Line West LRT is moving ahead. And the weird underpass/overpass that would have cleared out everyone at Stony Plain Road and 149 Street is not going to be part of the plan (thankfully). The City is also working on moving the 124 Street stop west of that street to preserve the Western Cycle building.
Almost as soon as city council pushed that major plan forward, the money came flowing in from the provincial government and the federal government.
There will be money left to fund some of our next LRT plans too, which is setting up the fight between the northwest and southwest. One corner of the city is likely going to have to wait longer for LRT. (I'm betting we won't build LRT to the northwest, since we're facing a lot more congestion problems in the southwest.)
And there's the big, big, big proposal to change our bus routes. This one will affect every corner of Edmonton, so make sure you get your feedback in.
We wrote a whole big thing about bike lanes, because city council will be talking about adding more this spring (and they should).
Also, noisy vehicles are going to be getting their own kind of "photo radar".
---
Stuff related to stuff we talk about all the time
We wrote about the City needing to not skimp when it comes to mental health programming, and there was recently a boost to suicide prevention, particularly for men, which should do a great deal to help those who need it.
Speaking of mental health… there's a new courtroom in Edmonton to deal with folks who may require more than our justice system tends to offer, including real-time help and assessments. Mental illness is also a factor in people dying when they have an encounter with (Edmonton) police. This story comes way of a major CBC investigation into people killed during police activities.
Police in Edmonton increased their use of force last year, rising to the highest level since stats started being kept in 2011.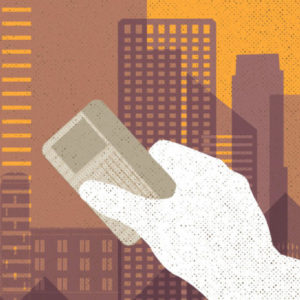 Councillor Moe Banga commented about police carding in the latest Facebook Live interview with city hall reporter Elise Stolte. As usual, there's an anecdote or two but no proof that collecting personal information of people unrelated to crimes helps solve crimes (Banga is a former police officer). Black and Indigenous people are more likely to be stopped by police, and Edmonton is far from the only place dealing with this racial profiling.
We're waiting to hear the results of an examination of Edmonton Police use of the tactic, which could be released any day now by the Edmonton Police Commission. We have a bit of background on this in a feature story written at the end of the year.
*
We're a bit late to the show, but this regular tracking of parity in Edmonton theatre is great. Find out which companies have more women involved in productions.
One of the owners of The Needle has been charged with sexual assault.
At some other Edmonton bars, there's a new training program available from the University of Alberta and the Sexual Assault Centre of Edmonton, trying to help staff identify sexual harassment and assaults. There's an interactive game as part of the training.
The Africa Centre has terminated its executive director after allegations of sexual harassment.
Edmonton's got its first female district fire chief, and she's also the longest-serving woman in Canadian firefighting (not counting volunteer brigades).
And women going to clinics for a common medical procedure are going to get some protection from protestors with new "bubble zones" soon to be mandated by the provincial government. The zones will push demonstrators at least 50 metres away from any clinic offering abortions.
*
This one kind of slid under the radar, but the delay in affordable housing funding is likely going to set Edmonton's own plans to end homelessness back. And we were already falling behind.
---
New stuff
Edmoton's first safe consumption sites are starting to open in the city core.
The new Edmonton Pride Centre is open!
There are some new rules related to impaired driving which make it easier for police to hand out 90-day license suspensions and one-year of ignition interlock. There are some questions over whether this is leading toward a decriminalization of impaired driving, though police can still charge drivers.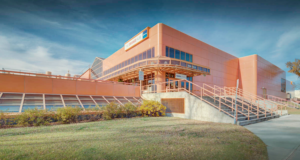 The first tenants are all moved in to The Orange Hub (the former MacEwan campus in Jasper Place).
Edmonton's now living under the first phase of a new big city charter. It's all so different now! (Jokes aside, this will probably allow city council to consider slower speed limits throughout the city, among other items.)
Edmonton's got its first dedicated comedy theatre. We told you this city's comedy scene is booming!
And, if you check out Edmonton's commuter daily newspaper today, it's now known as StarMetro Edmonton or The Star Edmonton (not Metro Edmonton). Parent company TorStar (which owns the Toronto Star) is creating a new national brand with the re-design in a handful of cities (I always find it weird when a big company touts how local it is with similar national branding). They are also promising more local stories and investigative news.
---
This item was updated April 10, 2018
Why, yes - we do have a newsletter you can sign up for.
Subscribe