Edmonton Headlines: Wednesday, September 27, 2017
Starting to talk issues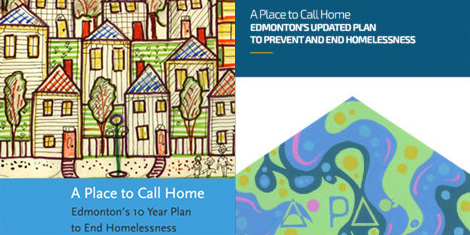 The issues that are raised on the campaign trail are all going to be things city council has been working on the last four years (oh, and nuclear fusion). The questions that will be raised are whether things are headed in the direction people like and whether new directions need to be charted.
Downtown, and in Ward 6, homelessness is a big issue. Candidates were talking about how to actually solve the problem of thousands of people living on our streets and in our river valley.
The catch here is that Edmonton's actually got a good plan to end homelessness. It's focused on getting people into a home as quickly as possible, building affordable housing in every part of the city and creating more supportive housing where people can receive medical, addiction and other social services they may need as they transition from the street.
The actual problem for our city isn't coming up with a plan, it's finding money to pay for it. The last city council pinned its hopes on money coming from the federal and provincial governments to build the actual housing. That hasn't panned out in nine years of our previous ten-year plan to end homelessness. The next city council can certainly ramp up its lobbying efforts – and there is more housing and homelessness money available – but councillors and the mayor may also need to consider the City will have to start putting money into the housing we need.
We spend and borrow for a lot of programs and projects, but none may change more lives and more societal outcomes than housing people.
*
Well, this tweet answers the question of whether Don Koziak can make it a race for the mayor's chair in Edmonton. He's obviously nowhere near ready to solve Edmonton's homeless problems if he thinks people are just living on the street in the hope of landing a "free" home. Wow.
Koziak on homelessness: "There will always be homeless people because there will always be people lining up for free homes." #yegvote

— Elise Stolte (@estolte) September 26, 2017
Koziak also spent most of his time talking about all the times he's run and lost elections, and a good portion of time on our long-closed downtown arena. If he was being viewed as the potential contender for mayor, let's call it for Don Iveson right now.
That quote comes from a lunchtime forum where the large field of mayoral candidates pitched their platforms to a small crowd, and online audience. (Short story, but there's live tweets from Elise Stolte embedded in the post.)
That isn't the only forum so far. We've had a couple of official ones now, in Wards 1 and 2. The west end Ward 1 has a big transit issue, with LRT likely headed that way from the downtown, but infill is also a question that came up at the forum. (It's also a short story, but check the live tweeting from reporter Paige Parsons.)
Over in Ward 2, infill and development were hot topics, as were downtown bike lanes (which aren't in the ward), safe injection sites (there could be one at the Royal Alexandra Hospital) and new transit connections. With planned LRT expansion north from NAIT through the Blatchford neighbourhood, there's now talk of building a bridge over rail yards just north of there to start running buses to the northwest if LRT is too many years away. (Much like the other forums stories it's short, but there's live tweeting from reporter Emma Graney.)
You can watch all of those forums, and more as they are completed, on the Edmonton Elections website.
(Check our "public engagement" section below 👇 for the next forums.)
In a bit of reaction to the LRT pushback we saw through the first week of the election, Don Iveson is talking about "aggressively" pursuing more mass transit as part of his re-election platform. He's also talking about keeping up the pressure on building more infill housing in our older neighbourhoods. Iveson makes the case pretty well that fast-growing Edmonton has to start changing how it designs and plans the city as it transitions from a smallish, car-centric city to one that can accommodate more than one-million people.
One thing I'm a little iffy on, but open to hearing more about, is Iveson talking about interchanges and road expansion for suburbs (like Edmonton's southwest). I do like that he's talking about working "with suburban developers to address funding for future road projects" so that we're not left with poorly planned suburbs that are disconnected from the city, and that we're not on the hook to pay for things developers can incorporate into the cost of new neighbourhoods.
Speaking of Edmonton's southwest… A pair of candidates in Ward 9, both people of colour, are reporting a lot of vandalism of their campaign signs and other racism. So absolutely disgusting to see people acting this way.
It just doesn't stop… this is one of my supporters' vehicles. I'm posting this in hopes that the twitter community stays vigilant.#yegvote pic.twitter.com/spI8IS1K8e

— Payman Parseyan (@PParseyan) September 25, 2017
It looks like recess will be on the ballot for the Edmonton Catholic School District trustee election. Let the kids play!
By the way, if you are in favour of LRT and transit, bike lanes or infill (or ALL THREE) you aren't an "ordinary Edmontonian". Sorry if this is how you found out you're some kind of monster.
---
ATB Financial partnered with Boyle Street to provide banking services to people without ID and this is just a good news story through and through. Using fingerprints and retinal scans, people can access their bank accounts without ID, meaning they have a place to save money and cash cheques without needing to carry it around with them.
The race for Edmonton (and Calgary) to bid on Amazon's new headquarters is picking up provincial help. Let's hope it's not just tax breaks and free money, which is probably what's going to win over the tech company in the end.
An Edmonton lawsuit is one of the first to be filed after the Alberta government removed limitations on when someone could sue for sexual crimes. Previously, there had been a two-year time limit to filing a claim against someone for sexual violence. Now, there's no time limit so people who have been assaulted can file a lawsuit when they're more ready to do so.
The first Indigenous woman appointed to Canada's senate has died. Thelma Chalifoux was a longtime Metis advocate and activist, and more recently founded a Metis museum and resource centre in St. Albert.
Many members of Edmonton's CFL team are American, so they're talking about the "Take A Knee" campaign in the U.S. to protest racially-motivated violence and injustice. At the same time, a former Edmonton footballer had his home targeted by racists here in the city.
(Just a note: here at EQ we try not to use the CFL team's nickname when we talk about it because many people in Inuit and Indigenous communities find the name racist.)
Alberta's agencies and boards are getting more diverse and are basically at gender-parity. Thanks, NDP!
With a lot of vacancy, downtown office buildings haven't been selling for as much as they used to. One that just sold, however, did much better after owners put money into renovations. Edmonton's downtown has a few new office buildings going up in the arena district, which is going to keep pressure on older buildings to upgrade and update or possibly stop being office buildings. This also ties into Don Iveson's pitch for an "innovation corridor" where tech businesses and startups could fill some of the empty office space.
---
Wednesday
Ward 3 and 4 have their forums tonight, both run 7 – 9 p.m. The Ward 3 event is at Londonderry Junior High School. Ward 4 candidates will be at John D. Bracco Junior High School. The forums will stream live and the video will be uploaded later.
Edmonton NextGen's got Pints, Pizza & Politics before these forums, 5 – 6:30 p.m. at Capital Pizza and Steakhouse for Ward 3 and the Clareview Recreation Centre for Ward 4.
There's also a Ward 11 forum hosted by the Ritchie Community League Wednesday night. It starts at 6 p.m, with candidates in attendance for questions and the forum running 7 – 9. This one is being moderated by Edmonton Journal city hall reporter Elise Stolte.
Thursday
Ward 5 and 6 are up this night, again, 7 – 9 p.m. The Ward 5 forum is at S. Bruce Junior High School and Ward 6 will be at St. Joseph Catholic High School. The forums will stream live and the video will be uploaded later.
You can grab Pints, Pizza & Politics before these forums, 5 – 6:30 p.m., at Vivo Ristorante for Ward 5 and the Dirtbag Cafe for Ward 6.
Ward 9 candidates will have a forum, hosted by the Terwillegar Community League, beginning at 7 p.m. at the Terwillegar Community Church.
There's also an all-candidates forum focused on infill at the downtown Hyatt hotel Thursday night, 5 – 8 p.m. Candidates from all, or most, wards will be in attendance along with some mayoral candidates and you can ask about infill housing and similar planning issues. (This is a pay-what-you-can event.)
Why, yes - we do have a newsletter you can sign up for.
Subscribe