Edmonton Headlines: Tuesday, May 9, 2017
Who should pay for playoff police?
Edmonton's Police Chief held a wide-ranging discussion with the media on Monday. Among the items that came up were the extra costs for policing the party around the Oilers' playoff run.
EPS Chief Rod Knecht showing his support for the Oilers while Mtg with media this morning @ SW Div. Go Oilers! #yeg pic.twitter.com/6xv68N0TYi

— Edmonton Police (@edmontonpolice) May 8, 2017
Right now, we're closing in on half-a-million dollars of extra policing costs. 200 officers have been called in to patrol downtown and Whyte Avenue during and after the games. Councillor Scott McKeen is musing about asking the team and the NHL for money to pay for policing. He's also talking about asking the provincial and federal governments for some money, under the idea that this is good for the province or Canada, one presumes.
This presents some interesting contrasts. The City asks that all of the festivals in "festival city" pay for policing and additional costs that come from various civic departments (policing, transit, permits, etc.). About half of it is now being rebated and covered through grants. So, if the Oilers aren't on the hook for the extra policing costs, the festivals shouldn't be either.
Another option is that the City picks up the cost for the festivals. It does that for K-Days. It's likely going to be on the hook for the Edmonton Police budget increases that come with a successful Oilers team, simply because it wasn't part of any plans. So, why not cover the costs for our other major events too?
Either way, there is not a lot of difference in what the City is asking of festivals and what we're seeing with the hockey costs. I hope councillors consider that as they ponder what to do about the extra charges for festivals.
Still with the police chief…
He's standing by the new policy of Edmonton Police not naming as many victims of homicides. This is a big one for some folks in Edmonton news right now. Certainly there are cases where interviews with victims of crime and family members can shed light on important issues, or even a particular crime we might want to pay attention to. But! I think the fervor with which some reporters are pursuing the naming issue feels too much like journalism of the "if it bleeds, it leads" variety.
A balance can be struck that respects people who are dealing with a trauma and loss, the legalities of personal information and the pursuit of a good, or needed story. And Chief Knecht is after an Alberta-wide policy that would cover all police forces in the province, which makes sense to me. That's probably where the pressure should shift now, to get a clear privacy direction from the Alberta government or a representative group of policing agencies speaking for all of those in the province.
---
Around the city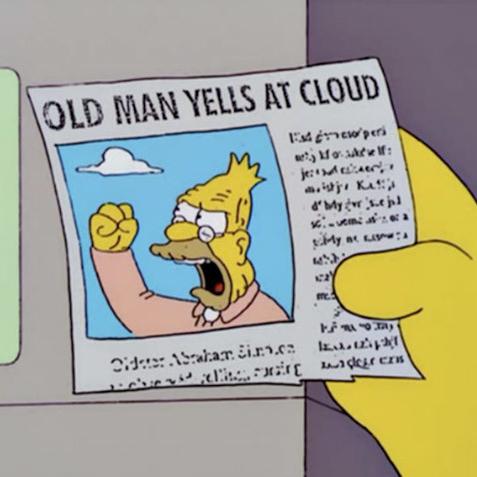 In today's "old man yells at cloud news" we, of course, turn to the Edmonton Sun; on those damn, dirty socially engineered bike lanes.
Speaking of those bike lanes… the planned connection across 104 Avenue is moving one block north to 105 Avenue. If you haven't been downtown to see the bike network coming to life, I recommend it, it's pretty neat to see a whole new level of transportation infrastructure being installed so quickly. (Sorry, Edmonton Sun.)
In what likely won't be the last one in the near future, a property developer is converting a downtown office tower to residential because of our glut of office space.
Edmonton's got a new group to support black business owners.
The city's latest "Homeless Connect" happened on the weekend. It's a great way to provide needed services, some of them of the personal and dignity-providing kind, to Edmonton's homeless communities.
And finally… every now and then you just enjoy a good animal story, like this one about geese on the High Level Bridge.
---
Public engagement
Edmonton City Council continues meeting today, at 9:30 a.m. You can see the agenda online. The meeting will stream live.
The Edmonton Public School Board meets today too, at 2 p.m. The agenda is online, and the meeting will stream live.
And tonight, there's an open house for West Edmonton Sewer Rehabilitation, 6:30 – 9 p.m., at the West Jasper/Sherwood Community League Hall.
Why, yes - we do have a newsletter you can sign up for.
Subscribe