Edmonton Headlines: Tuesday, April 18, 2017
Transit vs. people driving
Let's just call today "Terrible Idea Tuesday" down at city hall. The Executive Committee is meeting and among their agenda items is a report back from City staff on raising the proposed LRT extension through parts of Holyrood and Bonnie Doon.
It's a terrible idea because the construction work for the line has already begun, so doing something like this would raise the costs $125-220 million. It would also delay the project at least six months. And this would also need to trigger a new round of public engagement. Not to mention how it would drastically change plans for how the 10-block stretch could be redeveloped over the next number of years as a connected urban neighbourhood. (Would you rather look out your window and see streetcar-style trains zipping by or a concrete wall?) Oh, and it would only save people in their cars about 30 seconds of driving time.
This report is a reaction to the slowed-down trains and traffic delays we saw after the Metro Line extension got bogged down around Kingsway. That had more to do with the train not being able to move at full-speed than it did with the train running across the roadway (oh, and the missing traffic study). Let's hope city councillors don't get stuck in knee-jerk reactions and push this idea forward today.
Also, I take issue with the idea that a person driving saving 30-60 seconds on their commute is "quickening" anything. Time for Edmonton to ditch its car-loving ways and continue to embrace the idea that public transit can move our city forward (and bikes and walking too).
Around the city
An Edmonton Catholic Schools trustee wants to see the same kind of sex ed courses and curriculum taught at all schools in Alberta, including those that are faith-based. Obviously, some modernization to include topics like consent is needed. And even more must be done in Catholic schools operating with outdated and misguided programming.
Meanwhile… the calls for Alberta to combine its public and Catholic school systems continue to come. Now a school trustee in Red Deer says it's time to scrap the dual system.
There continues to be more guns on Edmonton's streets and involved in crimes. Police began seeing an increase in 2012 and the numbers remain higher through the start of this year.
In a couple of hours, Alberta will be part of the latest NASA launch. A satellite made at the University of Alberta will be headed to space at 9:11 a.m. our time.
---
Marijuana news
Just before the long weekend, the federal government announced its plans to legalize marijuana in Canada. There's lots to go through in the bills presented to Parliament, and there will be lots of consultation to come, but the ball is now rolling.
In anticipation of the announcement, the University of Alberta's got a four-part series that looks at aspects of the legalization. This includes the business of selling, workplace safety, tax revenue from the sales and how this all will become our new normal.
If you want to check out the series, start at part one and you'll be able to link your way through the stories.
Once marijuana is legalized in Canada, you'll probably see stories like this disappear from the news (depending on how some of the legalities shake out). Although, it raises all kinds of questions about whether or not police should be continuing to enforce every possible law against marijuana over the next 18 months. Cases will have to get tossed, I suspect. Or lawyers will certainly be pushing for that.
It also raises an interesting question for journalists: do you continue to cover police release and news conferences about marijuana busts? I say no, since it probably just demonizes something we're now considering legal and safe.
---
Indigenous stories
Two large gatherings will take place in Edmonton (and area) this year. We'll be hosting the World Indigenous Games this summer. Athletes from around the globe will come to compete in the second-ever Games and bring with them experiences and stories of their peoples and communities. A little after that, Edmonton will host a nationwide gathering of elders – the first of its kind.
#boyswithbraids is becoming a recurring topic on social media, as more Indigenous men grow their hair and share their braids.
CBC's got a profile of one of the three Edmonton artists to pick up an Indigenous Art Award from the Hnatyshyn Foundation (named for former Governor General Ray Hnatyshyn). 150 artists across the country are each getting $10,000.
---
The Oilers
The Oilers are showing the team's road playoff games at Rogers Place. Not all 10,000 fans would be spending that time in restaurants and bars on a normal game night, so I wonder if it helps or hurts businesses trying to cash-in on the playoff run. It could bring more people downtown during the away games, enticing people to grab dinner before heading over to the arena. Or, it could divert them from grabbing dinner or beers at a neighbourhood pub. Either way, it's certainly something else that's changing with Edmonton's extra focus on the downtown.
Another consideration now that the arena is open and active, is how it's fitting into the community.
You've probably seen some of the public art of the Oilers around the City. I wonder if the Gretzky statue should go back to Northlands if it becomes a hockey training centre?
---
Public engagement
Edmonton City Council's Executive Committee meets today, at 9:30 a.m. You can see the agenda online. You can also stream the meeting live.
The Edmonton Catholic School District's board returns from spring break today, with a meeting at 4 p.m. You can see the agenda online. The meeting will also stream live.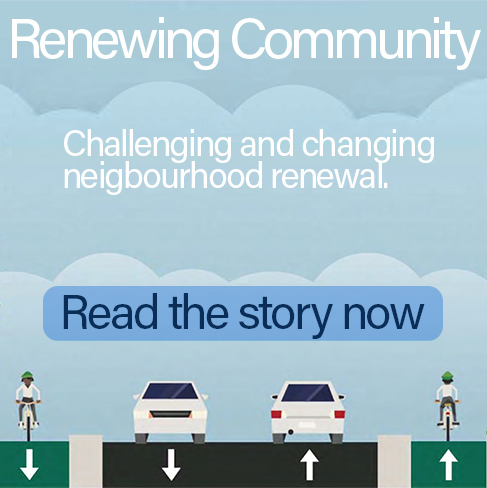 Why, yes - we do have a newsletter you can sign up for.
Subscribe