Edmonton Headlines: Thursday, March 9, 2017
I'm going to be honest with you, we've hit that first real day of Headlines where I'm just not feeling a strong lead. There are still some interesting stories to check out (don't leave!) but there's certainly a lack of pep in my step.
A couple of Edmonton city councillors want to make it harder for people to run (not against them, exactly, but certainly against all incumbent councillors in 2021). The City will look at increasing how many signatures of support a candidate needs to run for council, as well as increasing the amount of deposit paid.
The City is also being asked to let bus drivers park during the day instead of having to drive back to bus yards (only to have to return to pick up the buses for the end of the school day).
When you need old white men complaining about things, you always turn to the Edmonton Sun.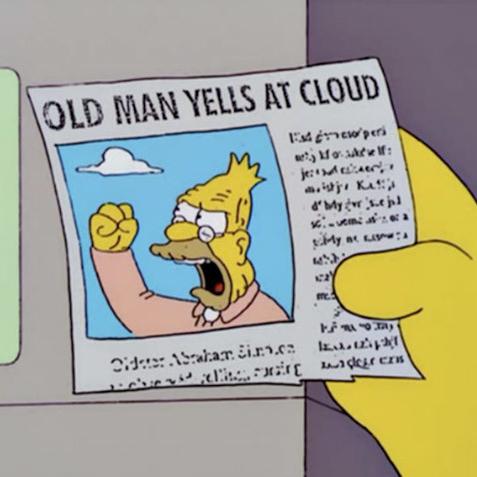 An Edmonton police officer is being demoted after booking a vacation when she was supposed to be testifying, and leading the Crown to think she wouldn't give proper evidence anyway.
---
Athabasca River not so bad?
It looks like just about every newsroom in Edmonton ran this Canadian Press version of new studies from the University of Alberta into the state of contamination of the Athabasca River.
Researchers who have previously published work questioning the health of the river are quoted in the story as sticking by their original studies.
It's worth taking a look at the U of A's own update on the studies. That's where you can see more clearly who funded the study (Alberta Innovates, a branch of the provincial government, and COSIA, an oilsands innovation group comprised of oil companies).
Now, you'd have to dig into the research, new and old, to get a better sense of whether the Athabasca River is clean and safe, but the conflict with previous studies paints a good picture of the challenges in health and science reporting. It's difficult to know when something is really and truly true after just one report or study. But producing stories that herald something as fact are difficult to take back once the audience has seen them.
---
The Grads Get Their Moment
The Edmonton Grads had their Heritage Minute unveiled on International Women's Day. The basketball team is greatest to ever play the game, or any game.
There's one player left from those championship days. There's also a relatively recent book written about the players on the best team to ever step on a basketball court.
---
Good news
The executive director of the Boys and Girls Clubs, Big Brothers Big Sisters Society of Edmonton & Area is receiving the first-ever Edmonton Woman's Leadership Award.
Edmonton's first community league celebrates 100 years in 2017.