Public engagement in Edmonton
Get involved
We're trying something new this week, with all of the public engagement opportunities usually listed in our Headlines gathered in one post. Let us know if this is a yay or nay.
Monday and Tuesday you can still check out what our new LRT vehicles for the Valley Line southeast extension will look like, at Bonnie Doon Shopping Centre.
Monday
There's a by-election in Beaumont today, with eight candidates who all ran in the October election back on the ballot. This is happening so soon after the October election because one of the councillors was found to have unpaid utility bills, which doesn't allow you to run. She is one of those running again. It's also raised questions about whether returning officers should be allowed to check on a candidate's eligibility to run (it does feel like a minor issue has caused a whole lot of extra work, and costs, for Beaumont city council and voters).
Tuesday
There's an Edmonton Public School Board meeting Tuesday, at 2 p.m. Agenda items include an update on a new contract with school maintenance staff, a request to have the provincial government nail down any more school fee changes immediately and working with the City of Edmonton to try and include park, recreation and other public amenities with the construction of a new school in the southwest community of Heritage Valley. Agenda and live stream of the meeting are at the same link.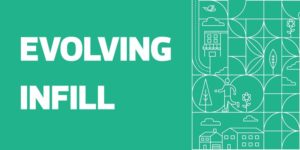 The City's Evolving Infill workshops continue, with a "standard" one Tuesday night at the Commonwealth Recreation Centre, 6 – 8 p.m.
Wednesday
If you really want to dig into the plans and details of the Evolving Infill strategy, there's a four-hour "in-depth" workshop on Wednesday night, 5 – 9 p.m., at Beacon Heights School.
If you live in the Bellevue or Virginia Park communities there's an open house on Wednesday night to give you a look at what neighbourhood renewal construction will look like. The meeting is at Virginia Park Elementary School, 5 – 8:30 p.m.
Thursday
As the calls to consider our continued dual public school systems continue to grow louder, there's a public debate this Thursday looking at some of the issues and challenges of maintaining, or amalgamating, our public and Catholic school boards. The debate is at the Telus Centre (at the U of A) at 5:30 p.m.
Also at the Telus Centre on Thursday, former prime minister Kim Campbell is talking about preparing 21st century leaders. Her event starts at 6:30 p.m., and is in different space than the school debate.
Friday
The City's Inter-municipal and Regional Economic Development Committee meets at 9:30 a.m.. You can see the agenda online, although it looks like the reports about regional strategy, the airport accord and annexation are all going to be done in private.
The Audit Committee meeting at 1:30 p.m. does appear to be happening in public, and that agenda is also online. Items include a look at the 2017 election, our bridges, and the failures of our long-heralded waste management system.
The City's committee and council meetings always stream live.
Saturday
The 2018 Women's Symposium is this weekend, with a focus on more women finding their impact, influence and inspiration. There is a pay-what-you-can option for the all-day event at the Westin.
If you live near the Alberta Avenue neighbourhood, there's a community walk and ideas workshop, ahead of neighbourhood renewal in that part of the city. You've got to RSVP right away to get into the meeting.
And if you want to get involved in organizing around progressive and political issues, there's a workshop about that on Saturday too.
Why, yes - we do have a newsletter you can sign up for.
Subscribe